It was when I careered into the pub car park in a vehicle with no brakes for the second time in one day that I knew it was going to be a good weekend. The Beermobile had thoughtfully held it together for the preceding 200 miles or so before finally deciding to dump hydraulic fluid all over the road about half a mile from my final destination. Not the most auspicious of starts to the ROM retro gaming festival, but it could only get better from there…
ROM is the current incarnation of the retro event formerly known as Retrovision - basically a bunch of us take over a pub for the weekend, fill it with consoles, and generally have fun. For the second year running I was organising (for want of a better word) the homebrew challenge - a highscore tournament featuring games made by various members of our crowd of droogies, boozers, strumpets and losers ;)
The homebrew challenge

My November #1gam entry, slightly tarted up with some improved enemy behaviours

My good mate Piku of NCOT Software was back for another go with the Flappy Bird inspired Jump the Shark.

Andy of TCKSoft was also back with an outstanding take on the Flappylike genre, with the unique twist of Thrust-style spaceship physics. Utterly rage-inducing in a "just one more go, I'll beat the fucker this time" way.

A new entrant, Bob of the Retro Lords produced this frantic slice of boot sale mayhem involving rescuing classic kit from the clutches of the wily traders.
Balls Up!

Another first timer, RV regular Jason "Jasey B" Butwell impressively hacked together this entertaining dodge-em-up in the space of a week!
The Cosplay
It wouldn't be a proper gaming weekend without a bunch of people dressing up like complete tits and making an utter exhibition of themselves, and this year was no exception. Usually I just throw on some spandex with underpants on top for my half-assed superhero alter-ego, but this time around I decided to go for broke. Enter : Judge Beerman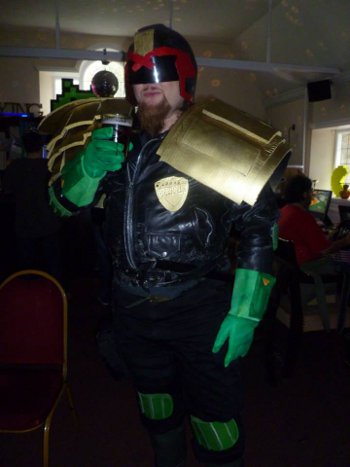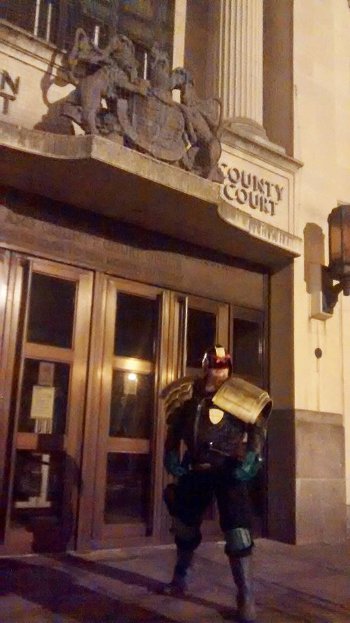 An outfit that was only improved by the presence of Video Game Carnival Ringmaster Matt Brown's Sinclair C5. I took it for a quick spin, but it's no substitute for a proper Lawmaster.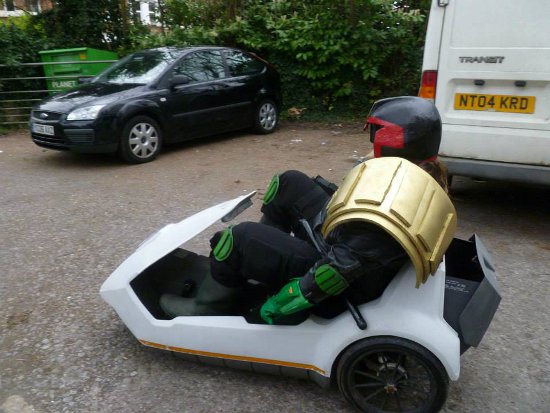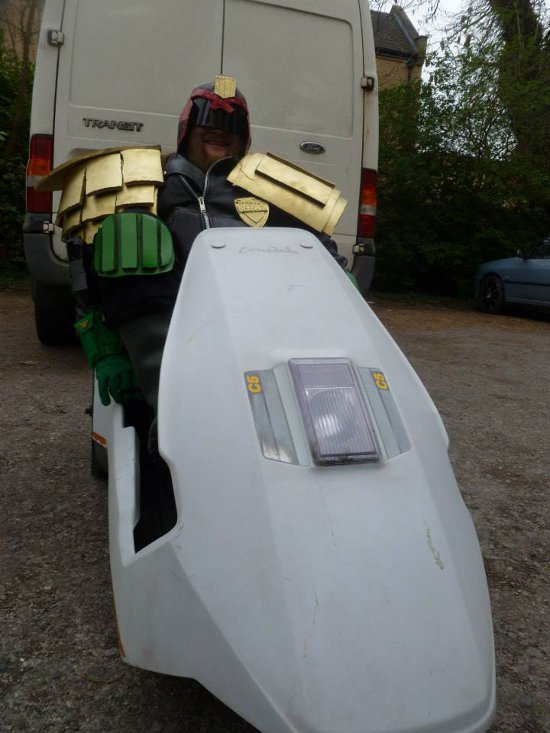 Sadly, the Sunday was cut short by the need to get the Beermobile loaded onto a truck for the long (and slow - bloody 56mph truck limiters) haul back to the Beercave. Thank fuck for breakdown recovery, that could have been painfully expensive.