Spent the day clearing out the spare bedroom and setting up the projector for an awesome home cinema.gaming setup. What started out like this
ended up as this
So once we cleared all the junk out (by the simple expedient of dumping it all downstairs), this was what we had.
Next job was to cut the blackout blind down to size for the window.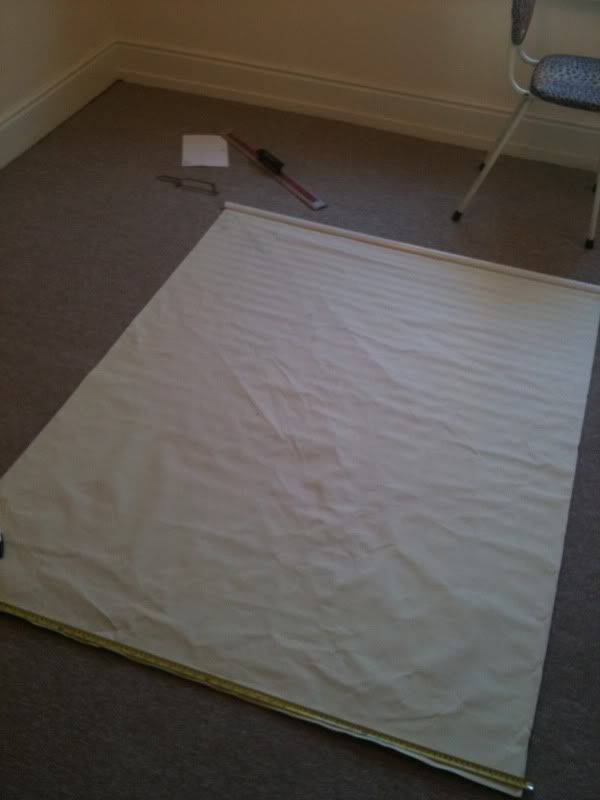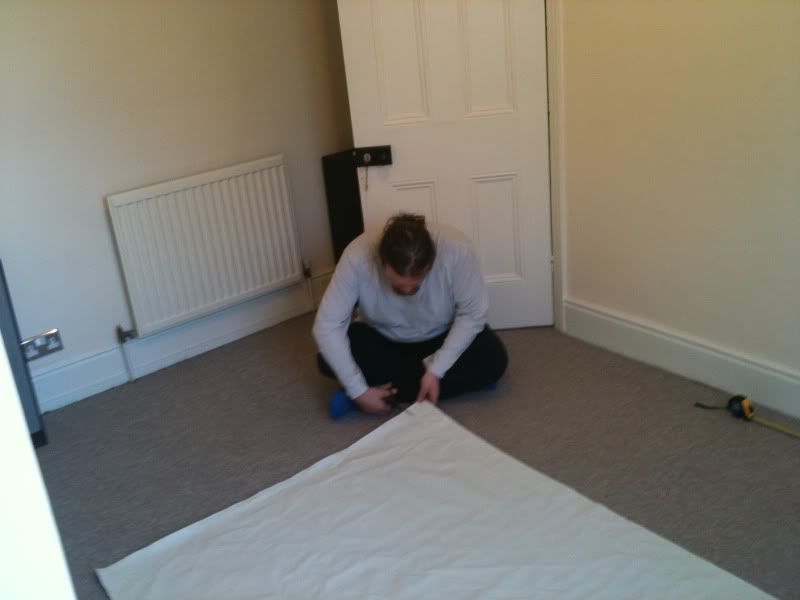 Unfortunately, once I had the projector in place I managed to knock one of the brackets off the wall that were intended to hold the blind. Since I needed to block out the sun to set up the projector, I improvised with kitchen foil.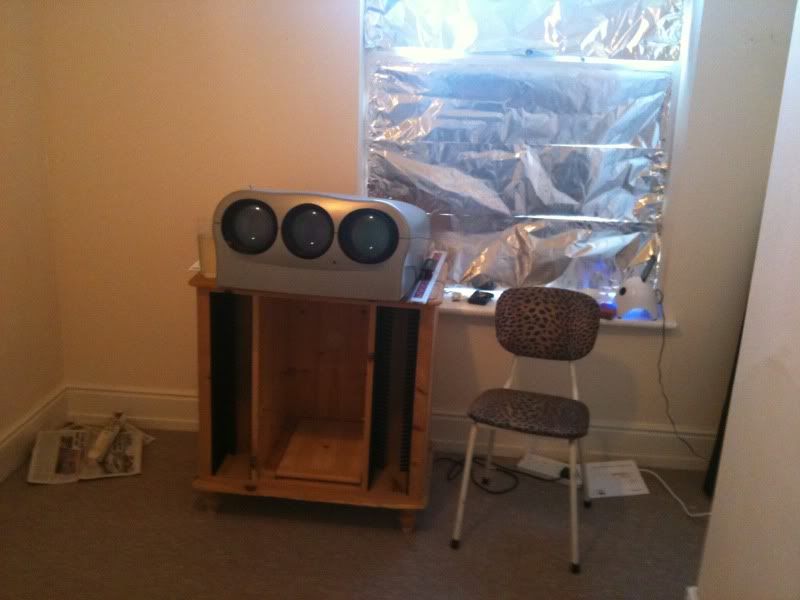 Next job was to get the tubes in focus and properly aligned.
With the 3 CRTs more or less centered, it was time for some fine tuning courtesy of the manual convergence panel.
Yeah, it's as much fun as it looks…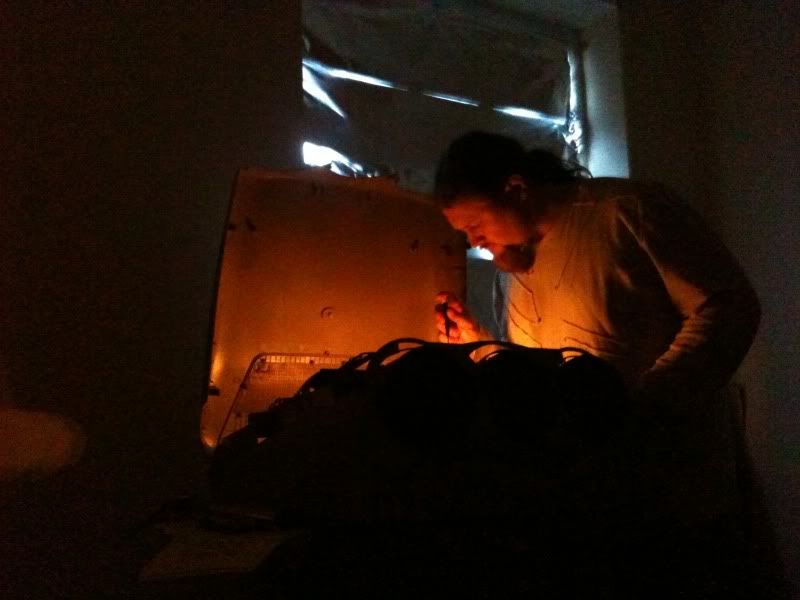 Managed to get a reasonable picture eventually, although I'll probably be revisiting it for a while until I get it perfect.
Quick check on the tube life. They tend to run upwards of 20,000 hours before the picture quality starts to degrade, so there's plenty of life in these guys yet. :)
Few more items on the floor here that still need hooking up. Can't wait to try out Rez on the DC.
Job's a good 'un!