Markie's Revenge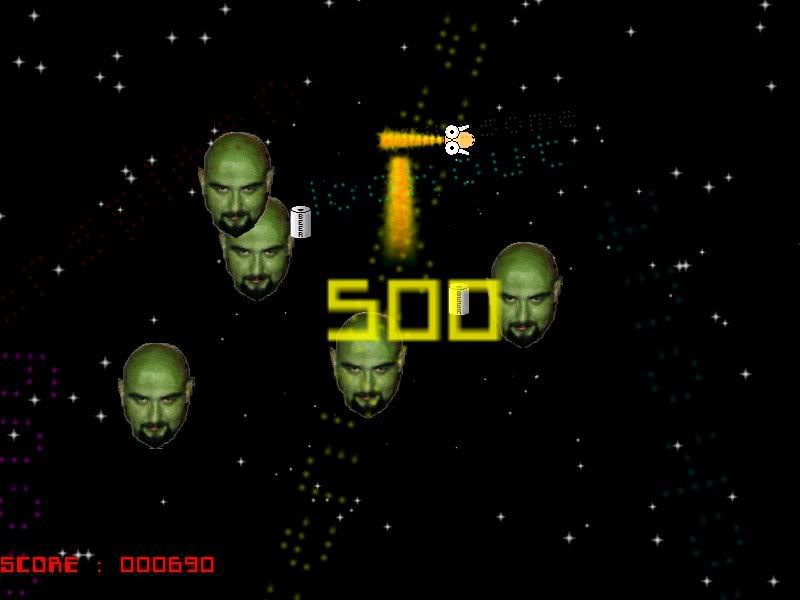 The aim of Markie's Revenge is very simple. Guide the Starsheep to stay alive as long as possible and don't get killed by the green Markie Ming heads!
The controls are also very simple, pressing space bar to start the game and move around the screen by using the arrow keys on the keyboard. You can also drink Beer and eat Curry to increase your score, but these also have realistic effects!
Markie's Revenge debuted at Console Combat, 25 July 2009 in Manchester, as the basis of the Retrovision competition.
Download Markie's Revenge now!
Buy me a beer!
Game development is thirsty work. If you enjoy Markie's Revenge, why not chuck me a few bob to fund future creations.
Other Stuff
Input wrapper class for handling multiple controllers in pygame.
Quick and dirty spritesheet generator
The Beercave Games Beerware license. Like my games? Buy me a pint!