Dump and Jump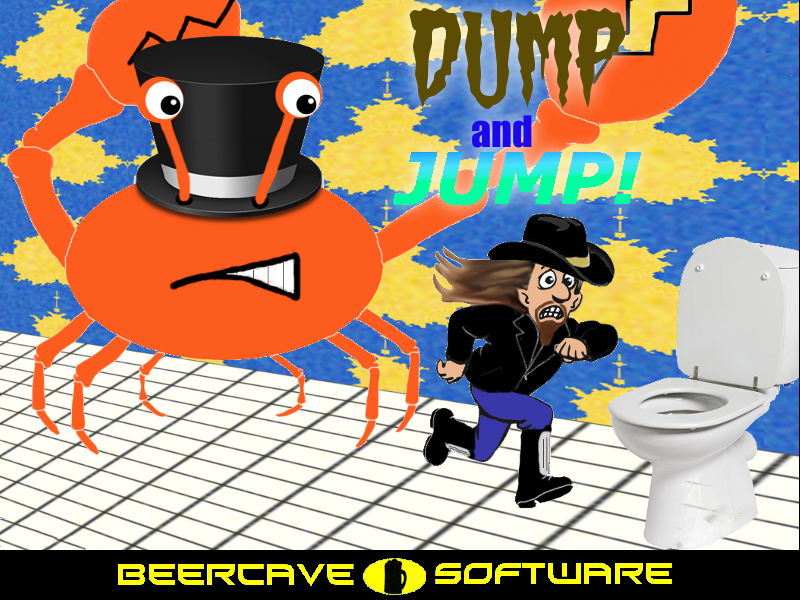 Holy Crab!
It's curry night, and Beerman's favourite curry house has been overrun by an an army of gentleman crabs! But no top-hatted upper-class crustacean can come between Beerman and a vindaloo... Guide our hero around the restaurant, collecting the curries and 'delivering' them to the bathroom, but watch out for those swanky shellfish. If the heat gets too much, you can slow them down by leaving them a little 'present'.
Windows 4.4MB. Requires the latest DirectX 9 runtime
Buy me a beer!
Game development is thirsty work. If you enjoy Dump and Jump, why not chuck me a few bob to fund future creations.
Other Stuff
Input wrapper class for handling multiple controllers in pygame.
Quick and dirty spritesheet generator
The Beercave Games Beerware license. Like my games? Buy me a pint!